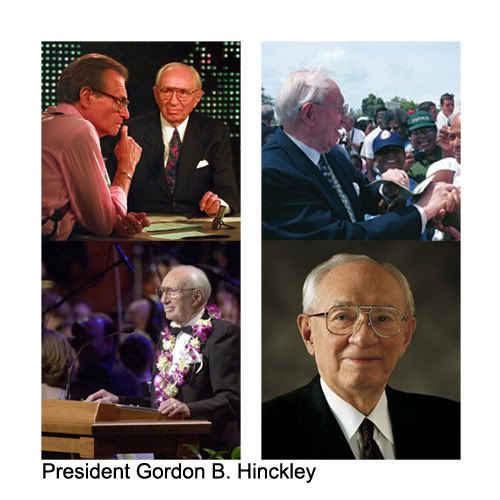 Last night at about 8 PM. I heard that President Hinckley passed away. I am very sad about his loss. He has been our prophet for the past 13 years. He was the prophet who signed my mission call to Sydney Australia. I even had the chance to meet him and shake hands with a few years back. He was loved by all who met him.
Here is a short video clip about his church service.
Disclaimer: Some of the links contained in this article are affiliate links. This means that (at no extra cost to you) I may receive a commission if you click on the link and make a purchase from the affiliate. I only recommend products and services that I know or trust to be of high quality, whether an affiliate relationship is in place or not.